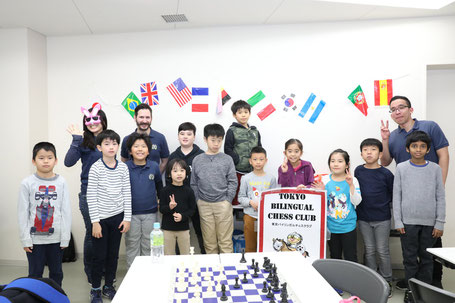 Well this was probably our best camp ever! A good mix between activities, chess theory, coaching, tournament games and analysis. TBCC's spring camp held on March 12, 2016 was small but fun. With 3 coaches for 12 kids everyone was able to get lots of individual attention and form some really great connections.  Whether your child is a beginner (Group C), an intermediate player (Group B) or an advanced player (Group A), this chess camp is designed to be the perfect place to learn, develop new skills, and explore new (and fun!) challenges.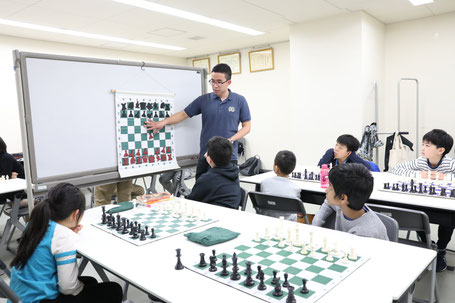 As always, Group C gathered the most kids - 5 young and talended chess players, led by Camp Director - Alex Averbukh, who put a tremendous amount of effort into the camp. 4 players in Group B were extreamely focused and concentrated during the camp, led by IM Ryosuke Nanjo, and therefore showed amazing results: Issin Maehara won his games and got 1st place in the mini tournament. There were 3 players in Group A, the strongest (based on results of the assessment in the morning) FIDE Master, Anton Frisk Kockum's topic was perhaps one of the most practical of Group A in the camp: the importance of understanding theoretical moves in some endgames positions and how to improve imagination, creative thinking, which a all new to campers.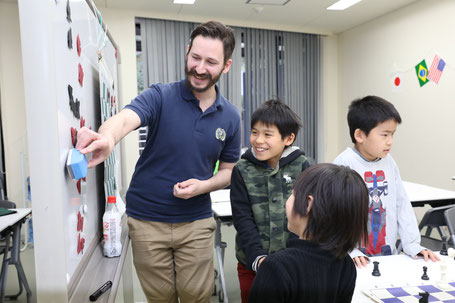 Tokyo bilingual Chess Club has donated a portion of the profit from the chess camp and scholastic tournaments as well as your thankful donations to the Ishinomaki Children's Newspaper. It is a newspaper reporting on Ishinomaki today, written by the children of the town, where was hit by the Great East Japan Earthquake. And after sucha great experience we've decided to run 4 camps this year; Spring, Summer, Fall, and Winter! Book your kids next birthday party at the TBCC's chess camp for an exciting chess adventure. You are welcome to bring a birthday cake and candles (please no nuts)
Stay tuned for the 4th Scholastic Tournament on April 30th, 2016 (Sat)!