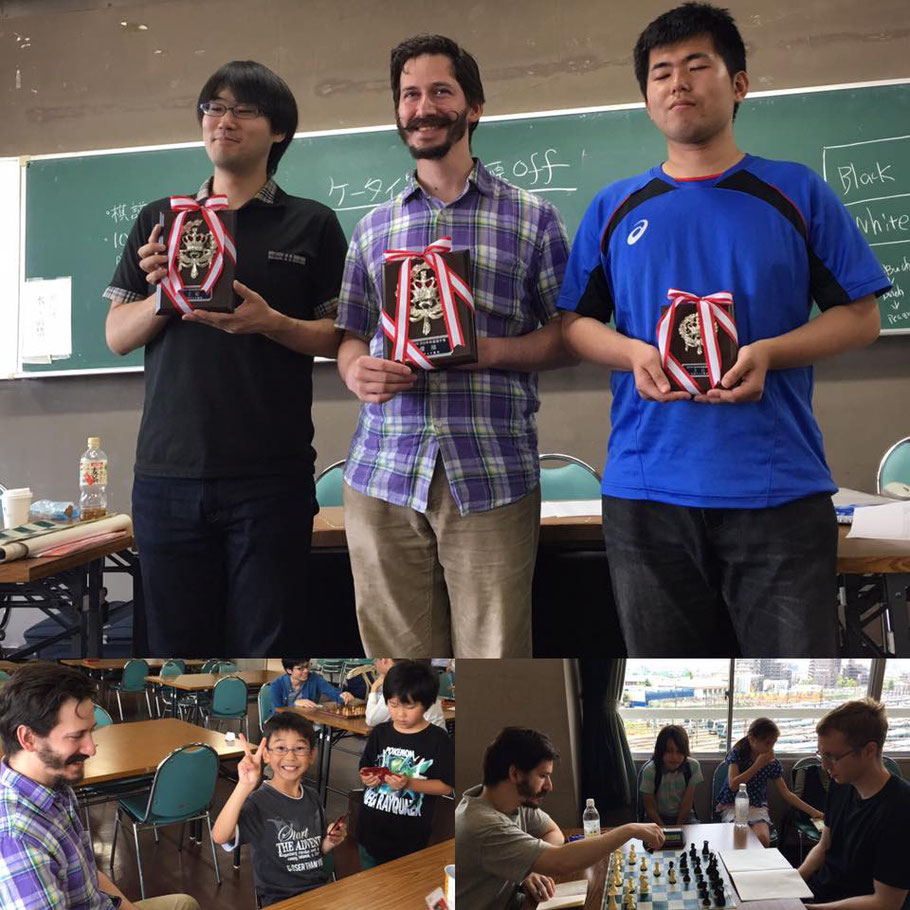 Photo taken at the 2016 JCA Japan Rapid Chess Championship
Congratulations to Coach Alex Averbukh, the 2016 Japan Rapid Championship 1st Place Champion!!!
The Japan Rapid Chess Championship was held on June 12th and 13th, 2016 in Kamata, Tokyo.  Coach Alex scored 7.0/8.0.  IM Shinya Kojima-sensei won the second place, scoring 6.5/8.0.  
Now Coach Alex is geared up for playing at first board of Tokyo Bilingual Chess Club team in the JCA Club Championship to be held on September 18th and 19th, 2016.  Go Coach Alex & Kojima-sensei!!!