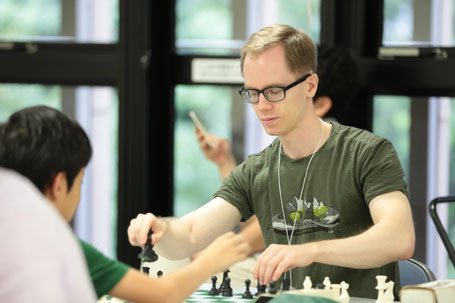 We've got a lot of chess through summer!
On August 27th, 2016, Tokyo Bilingual Chess Club had a casual chess day and 28 players showed up for that.  They dropped in and found their own opponents among our friendly casual players!
TBCC were treated to a fun day of chess as FIDE Master Anton Frisk Kockum stopped by to play casual chess. As always, Anton was a gracious player!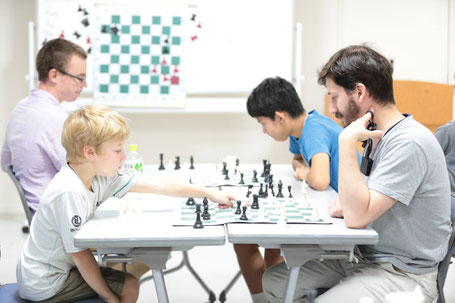 If you ever happen to find yourself at the Osaki area on a Saturday, you will find it packed with parents and children alike eager to learn from the experienced staff and chess master from the TBCC.  Some of the child occupants we had were new in attendance, testing the waters to see if the Saturday classes are a good fit. Others have been in attendance for weeks while there are also children who have been dutifully attending the classes for months.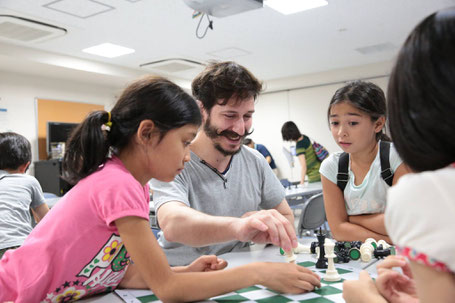 Increased and continued attendance at the kids' classes on Saturday makes sense. Besides being taught by Teacher Alex, the experience provides children an opportunity to learn and play with their peers as well as participate in group reasoning and problem solving. Participants are given chess problems to solve and they learn together as different moves are proposed and different solutions are examined by Teacher Alex.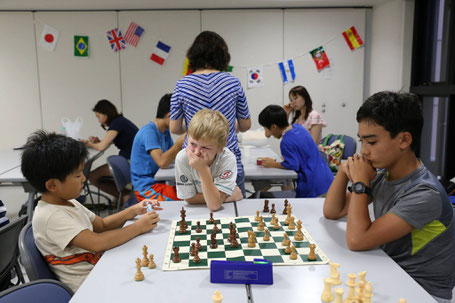 Opportunities to learn chess are unlimited at the TBCC. Our Saturday classes are one of the most popular and well-attended classes which expands the world of chess to children, especially girls!TBCC will have another casual chess day on September 17th, 2016. Some of us will use that day to do some final preparations for the JCA Club Championship Tournament being played over the Respect-for-the-Aged Day weekend.
Come by and check us out!