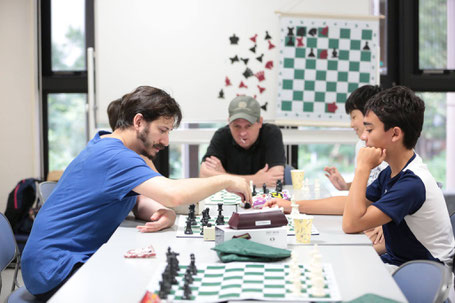 On September 17th, 2016, Tokyo Bilingual Chess Club had the Club Championship Preparation & Casual Chess Day and 20 players showed up for that. In a team setting, it is very important to stress team camaraderie.  Teacher Alex told the children that whatever is good for anyone is good for everyone.  If a teammate is having a rough time, it is everyone else's job to come together to support and encourage that person.  If someone is winning and you are not, be glad for them.  As long as they are winning, that is good for the whole team.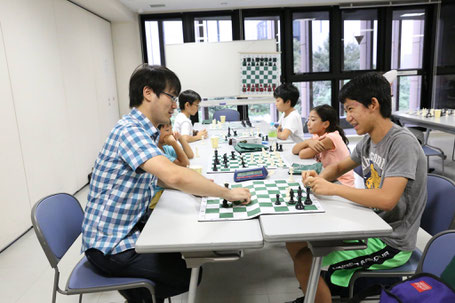 If you are a professional tournament player, like IM Shinya Kojima, or very active in chess competitions, you are probably jumping from tournament to tournament so frequently that preparing for a given event involves making sure that you register and show up for it in timely fashion, and then just prepare for each game.  Thank you so much for the yummy chocolates from the 42nd Chess Olympiad Baku 2016, IM Kojima!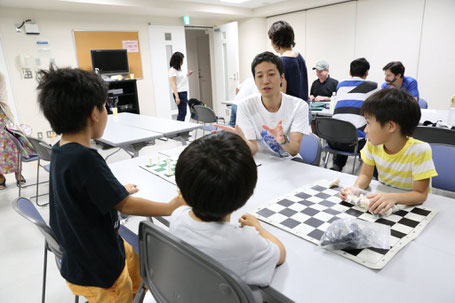 IM Ryosuke Nanjo instructed kids players to play some practice games, with slower time controls, for the 2016 Club Championship on 9/18 & 9/19.  Even better – a couple of training games in an environment similar to the tournament setting. In any case – focus on the quality of your play, not the rating.  As a head coach of TBCC teams, IM Nanjo told children; "If you lose a game, or even all of them, it is my job to help you.  And I will!"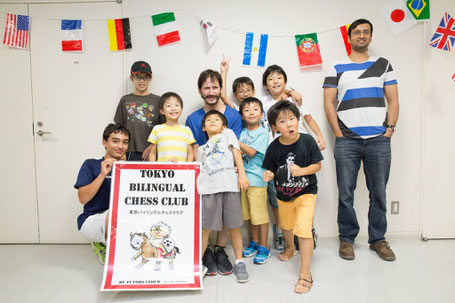 The more effort we put in, the higher up the mountain we can climb.  We may never reach the top this year, but the higher we go, the better the view.  Enjoy the journey, and the destination will take care of itself.  Let's teach our children to love the game, follow the rules, study hard and often respect their opponents.  Persist with that , and we will get a good result in the 2016 Club Championship.  Lastly, congratulations to Teacher Alex Averbukh on a recognition of the Candidate Master title in the Chess Olympiad Baku 2016!