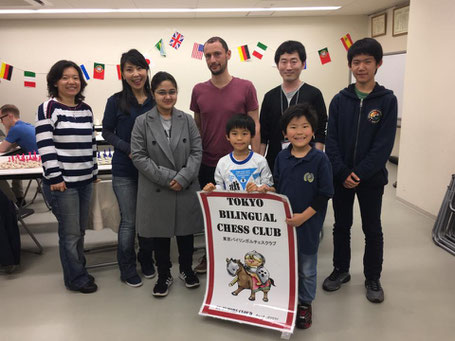 As part of his private trip during the cherry blossom season to Japan from Israel, IM Igor Bitensky was invited to play a simultaneous exhibition against kids, junior and adult players in the Tokyo Bilingual Chess club on April 8th, 2017.  It's not everyday chess players in Japan get to hear from an international master.  IM Bitensky played nine separate chess games against nine attendees at one time—six children and three adults, ratings from approximately 600 up to 1900+, as FM Anton Frisk Kockum from Sweden and CM Alex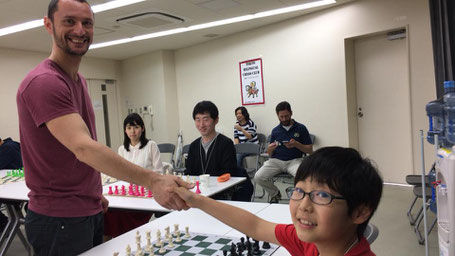 Averbukh gave educational commentary of the games.  IM Bitensky won all nine games.  He also gave a chess lecture on one of his memorable games.  Everyone in attendance had a fun time watching and learning more about the game, and the players all enjoyed playing such a famous international master who came from outside of Japan.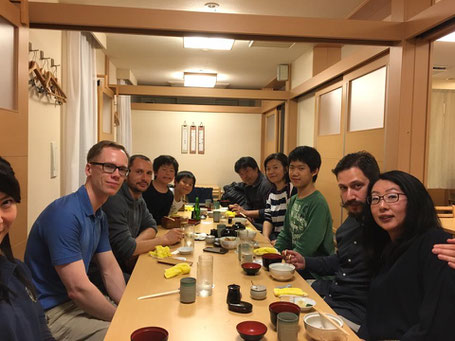 After a very informative lecture and entertaining simultaneous exhibition, it was certainly a fun night to have a dinner with IM Bitensky at the Tempura restaurant - "Isshintei" and a great way to get the community more involved for the Tokyo Bilingual Chess Club.  Thank you to the staff and parents who helped make this event a success and IM Bitensky for a lasting, memorable, and inspirational experience that will be remembered for years to come for kids. We look forward to similar events in the future!